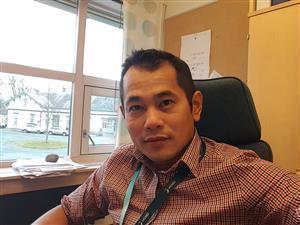 Ph.D., University of Wisconsin-Milwaukee (2011)
M.A., Georgia State University (2005)
M.A. King Mongkut's University of Technology (2001)
B.Ed., Phetchabun Rajabhat University (1997)
Professor, Nord University (2019-)
Associate Professor, Nord University (2017-2018)
Assistant Professor, British University in Dubai (2015-2017)
Lecturer, King Mongkut's University of Technology (2011-2015)
Assistant Professor, City University of New York, LaGuardia Community College (2009-2011)
Second Language Acquisition; Second Language Pragmatics; Discourse Analysis; Conversation Analysis; Classroom Discourse; Second Language Socialization; Computer-Mediated Discourse
Profile
Phalangchok Wanphet is a Professor with teaching experience at the City University of New York-LaGuardia Community College, USA; King Mongkut's University of Technology, Thailand; and the British University in Dubai, UAE.
Since 2011, he has supervised 8 BA dissertations, 10 MA dissertations, and 3 PhD dissertations. In addition, he has presented research papers at 21 international conferences and is an editorial board member and a research paper reviewer for 24 international, peer-reviewed, research journals and 8 international conferences.
He is also an Associate Editor for the Asian EFL Journal. In addition, he reviewed a manuscript for SAGE Publishing. His research interests include Second Language Acquisition, Second Language Pragmatics, Discourse Analysis, Conversation Analysis, Classroom Discourse, Second Language Socialization, and Computer-Mediated Discourse.
Teaching
Publications
Networks