Crisis and Connections: CANOPY Meets for Digital Partnership Seminar
The CANOPY Project hosted a weeklong digital seminar on "Educational Leadership in/and Crisis" from 3–7 May 2021. This was the second comprehensive meeting of the 14-member CPG (the CANOPY Partner Group, consisting of university & school leaders, researchers, and teacher education students from Canada and Norway). While the January 2020 Seminar in Kingston, Ontario, Canada saw the CPG address important facets of educational leadership, the contexts for many of these earlier discussions had been radically reshaped by the COVID-19 pandemic, requiring CANOPY to reckon with a fundamentally different educational situation. This May seminar thus aimed to explore this largely uncharted landscape – its challenges and its areas for innovation — to map new ways forward into an uncertain future.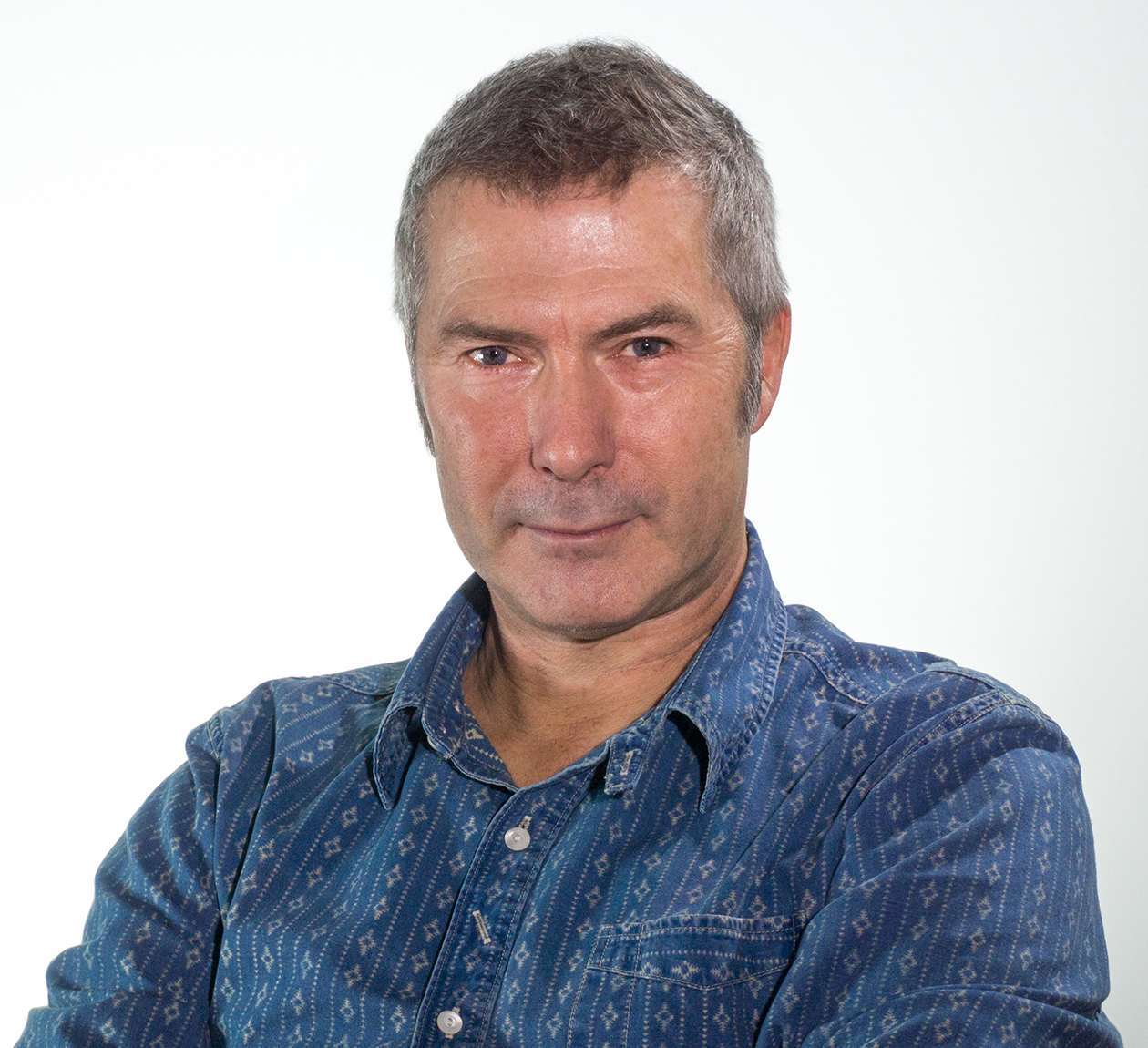 "In the face of such a challenging year that kept everyone at a distance, it is inspiring to know that this group from Norway and Canada continued their strong partnership and remained committed to their common goals. It is particularly interesting to see how CANOPY responded to the current situation by treating it as a call to ask important new questions about the future of the education sector."
This seminar was initially scheduled for May 2020 as an in-person event in Bodø, Norway. During a time when many international partnerships were being cancelled, CANOPY remained focused on continuing its important collaboration work by implementing online solutions to a variety of its programmes, including this seminar. Project Manager Morten Edvardsen from Nord University explained that "it was essential for us that the project did not lose sight of its aims and objectives, even in the face of the pandemic; the internationalisation strategies of CANOPY, of the partner universities, and of DIKU did not suddenly disappear because of these new global challenges. It was crucial then that our project modelled the kind of persistence and resilience that we have seen in the education sector more broadly."
The week was filled with a range of relevant activities, including an opening plenary from Dr. Henrik Syse (research professor, PRIO and former head of Nobel Peace Prize Committee); a leadership panel with representatives from Bodø municipality, Løpsmark School, Union of Education Norway, and Nord University; research presentations; and a day of activities led by CANOPY-teacher education students.
The seminar structure followed the same horizontal and holistic model that underpins all of CANOPY's activities. Equal contribution from members at different stages of their professional lives is a core priority of the project. Dean Rebecca Luce-Kapler from Queen's University reflected that she was "excited by how enriching these interactions were, especially for the teacher candidates who have impressed me with their professional contributions. I came from these meetings convinced that in much of our previous partnership initiatives, we had been missing opportunities by not inviting educational thinkers from a diversity of roles, ages, and backgrounds to come together to discuss ideas and possibilities. This arrangement felt unique and important and much more in line with our Faculty's goals to work equitably and ethically within an ethos of social responsibility. One of our teacher candidates remarked to us later that it was the first time she had felt her academic work had been treated so seriously and where she had felt like an equal contributor to the discussion. She not only felt included but was part of the team."
See HIGHLIGHTS from the week below!
"What a pleasure it was to share thoughts on values and education with the great people of CANOPY. It was a real meeting of minds on some of the most significant pedagogical and indeed societal questions of our time."
– Henrik Syse, Research Professor, PRIO
"Dr. Syse's presentation was the perfect start to our week together after a long time apart. Not only was he insightful and engaging (and funny!), but he also helped set an excellent foundation for our later dialogues throughout the Seminar. I especially enjoyed his discussion of the "balance" that underpins educational leadership — rest/unrest, safety/unease, respect/disagreement, pride/humility, local/global, planning/openness."
– Morten Edvardsen, CANOPY Project Manager
"I was proud to introduce the second day of the CANOPY Seminar – a session organized entirely by students and focused on student experience. It's safe to say that teacher education students have the most unique perspective on this past year. They were both students and teachers throughout the crisis, and many of them also served as leaders within their own university and local communities during such a challenging time. This special insight is enormously valuable, and we are thankful that these students took the time to lead this important session for us"
– Vegar Sellæg Brenne, Associate Dean of Education, Nord University
"Being a part of the CANOPY team has been an incredible experience for me, and I really appreciate the fact that we as students have had the chance to participate on an equal level as all the other members of the team. I feel like I have learned a lot, especially from the experiences, reflections and discussions regarding the pandemic, and I am grateful for the opportunity to see important topics from different aspects and viewpoints."
– Maija Tangen, MAGLU student, Nord University
"I really appreciated the people focus in the presentations and discussions – it's as if COVID-19 re-adjusted our priorities, and even though systems and procedures are still important, the priority for leaders became listening, building strong communities, acknowledging the human perspective in this unprecedented situation – 'hope and kindness' and 'Checking in on how we are doing' became important mantras for leading in the time of COVID!"
– Nayr Ibrahim, Associate Professor, Nord University
"The Leadership Panel on Day 4 provided us with a fantastic opportunity to ask experts about the complex workings of their educational organizations during the pandemic. And I particularly appreciated the series of problem case activities that members of the panel led us through at the different stations; this groupwork helped us to think more critically about the variety of challenges at different levels and the range of perspectives that we have to consider when making complicated decisions."
– Alexandra Minuk, CANOPY Graduate Assistant, Queen's University
On Day 4 (Decision-making, Policy Communication, and System Alignment), CANOPY hosted a leadership panel consisting of Hilde Wiik (Principal, Løpsmark School), Liv Iren Grandemo (Programme Coordinator, Nord University), Tone Dising (Advisor, Bodø Municipality), and Karina Vertot (Leader, Union of Education Norway), followed by an interactive "case- problem" exercise organised by the panel members
"Education is a community effort. During times of crisis, cooperation within and communication between these different structures is particularly important. This leadership panel gave us direct insight into those management processes that have been guiding the educational sector through one of its most challenging times in recent memory. We learned a lot from these skilled leaders and it was reassuring to see their impressive coordination and organisation."
– Gisle Pettersen, Programme Coordinator, Nord University
On Day 5 (Digitalization and Educational Technology), Queen's University students, Bethany Hamilton and Logan Lafreniere, led activities and they shared the results of their IAP-research project — a study undertaken as part of a new supervision exchange programme, organised by CANOPY, which pairs senior Queen's University students with supervisors from Nord University. Their work focused on the gaps in the EdTech training in teacher education programmes.
Nuno Farbu Pinto and Inger Lise Valstad (who served as supervisors to the IAP-project by Bethany and Logan) shared their own research into the digital competency of Norwegian teachers and schools, raising important questions about how these skills are measured by the government and how they are developed in practice.
"After an afternoon of lively discussions about educational technology led by the CANOPY IAP-students from Queen's and their supervisors from Nord, we concluded the week with an engaging roundtable of our CPG members that addressed the future of CANOPY. We uncovered new goals and opportunities but also took this time to reaffirm our continued commitment to this meaningful project. We look forward to transitioning into the forthcoming project theme in January 2022 and to welcoming the next round CPG members"
– Morten Edvardsen, CANOPY Project Manager