PROJECT PARTNERS
Nord University (Project leader)

Nord University contributes to the creation of a sustainable future through research, education, and social engagement. Nord University is situated in Northern and Central Norway with many campuses with a total of 11, 500 students and 1, 350 staff. Nord University has four strategic focus areas: Blue and green growth, Sustainable innovation and entrepreneurship, Societal security, and Health, welfare and education.
The CEER project is hosted by the Faculty of Biosciences and Aquaculture (FBA) that educates people with the aim of promoting sustainable and innovative development to meet global challenges in food prouduction, climate and environment. The education and research activities at FBA are organized into the following divisions: Aqauaculture, Ecology, Genomics, Animal science, production and welfare, and Alage and microbial biotechnology. This project is linked to Animal science, production and welfare division.
Kathmandu University (Project partner)

Kathmandu University is an autonomous public institution established in 1991 in Nepal. This is a higher learning institution dedicated to maintaining the standard of academic excellence in various professional disciplines. The mission of the university is to provide quality education for leadership, and the vision is to become a world-class university devoted to bringing knowledge and technology to the service of mankind.
The university offers more than 140 long-term and short-term academic programs and courses from intermediate to PhD levels, and the university operates through seven different Schools: School of Arts, School of Education, School of Engineering, School of Law, School of Management, School of Medical Sciences, and School of Science. The project is hosted by the School of Science, Department of Environmental Science and Engineering.
Agriculture and Forestry University (Project partner)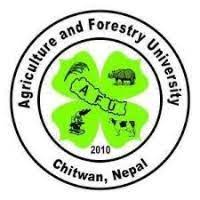 Agriculture and Forestry University was established in 2010 in Nepal and aims to produce highly skilled human resources required to work on quality research and development in the Nepalese agricultural sector.  The university focuses on teaching, research and extension activities in the field of agriculture, livestock, veterinary sciences, aquaculture and forestry.
The university has 107 faculty members and 255 support staffs and consists of three major Faculties: The Faculty of Agriculture, the Faculty of Animal Science, Veterinary Science and Fisheries, and the Faculty of Forestry. This project is jointly hosted by the Department of Entomology, the Department of Agricultural Economics and Agribusiness Management, the Center for Biotechnology, and the Department of Aquatic Resource Management, FAVF.