Appalling Ocean, Verdant Land :
America and the Sea

Bodø: The 2022 ASANOR Conference will take place in Bodø, Norway. Home to the Northern Lights in winter and the Midnight Sun in summer, Bodø is a vibrant city north of the arctic circle. Recently named the European Capital of Culture for 2024, this city of 50,000 boasts a rich tapestry of history, art, music and culture – from stone age carvings and Viking graves to music festivals and state-of-the-art theatre halls. Beyond the appeal of its urban center, Bodø is especially famous for its outdoor offerings and adventure sports.
Getting There: The fastest and easiest route to Bodø is by plane. There are several flight options between Bodø Airport (BOO) and Oslo Gardermoen Airport (OSL), which is connected to most major international hubs. The flight time between Oslo and Bodø is approximately 80 minutes. The airport in Bodø is only two kilometers from the city center and the ASANOR conference hotel (Scandic Havet); buses and taxis can shuttle between these locations within 5 minutes, or you may walk (approx. 20-25 minutes). In addition to flying, there are other popular choices for travel to Bodø, among them the "most beautiful night train journey" and the popular Hurtigruten ship. For these additional options, see the Visit Bodø travel page.
City Buses: Routes #1 and #2 run between the airport (Bodø Lufthavn stop) and the city center (Bodø sentrum). This trip takes approximately 5 minutes. These routes also travel to the Jekt Trade Museum, City Nord shopping mall, and the main campus of Nord University. Tickets can be purchased upon boarding with credit card or via the Billett Nordland app.
Bodø Taxi: Cabs can be ordered through the TaxiFix app or by calling the switchboard directly at 07550 (+47 223 88 309 from abroad). There is a taxi booking kiosk in the Scandic Havet lobby and there are taxi stands throughout the city, such as the airport,
City Nord Shopping Centre, and the Bodø city centre. Note that Uber and Lyft are not available in Norway.
Travel Documents: If you are travelling from abroad, you should ensure that you have all the documents needed for entry into the country. Foreign nationals must have a valid passport when visiting Norway. Depending on the issue country of your passport, you may need a travel visa, though several countries have exemption agreements. Please visit the Norwegian Directorate of Immigration (UDI) website for further information. If you require a formal invitation from the conference organizers for your visa application, contact asanor2022@nord.no.
Scandic Havet: The conference will be held at the Scandic Havet Hotel (website) located at the heart of the Bodø city center and along the majestic quayside, with wraparound views of the ocean and mountains. Sessions will be held in rooms on the first three floors: Refleksjon (1st), Inspirasjon (2nd), and Storhavet 1 (3rd). See the hotel floor plan. The conference registration and information desk is located on the second floor (Thursday and Saturday) and the third floor (Friday). Wifi is freely available to all participants (connect via scandic_easy). Coffee, tea, and light snacks will be provided. There are several cafés and restaurants nearby for lunch. 
Jektefartsmuseet (Norwegian Jekt Trade Museum): The conference will host a Thursday plenary and reception at the new Jektefartsmuseet (website). This museum exhibits the history of trade in circumpolar Norway and features the Jekt (open square-sailed ship) that navigated the Norwegian coast from medieval to modern times. The reception will showcase an assortment of local/traditional dishes, and guests will have the opportunity to explore the museum. A shuttle will be provided to transport participants between the hotel and museum (departing from the hotel entrance at 15:00 and returning from the museum entrance at 18:15).
Fram Kino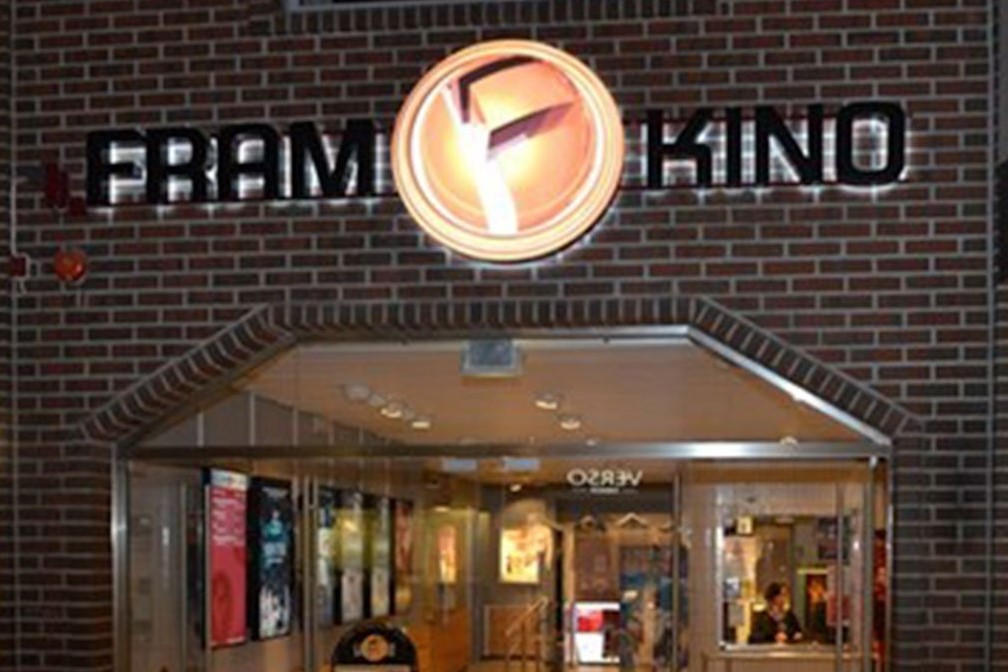 : In partnership with the Bodø Film Club, the conference will host a screening of Moby Dick (dir. Huston, 1956) on Thursday evening at the historic Fram Cinema (website) — Norway's oldest cinema with continuous operation (est. 1908). Admission is free and concessions are 50% off for ASANOR conference participants.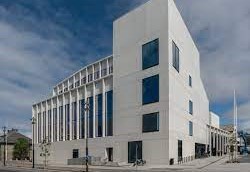 Stormen Concert Hall: ASANOR participants are invited to stop by the Stormen Concert Hall on Friday 30 September between 18:00 – 19:00 for ZOOLYS, an immersive zooplankton experience. There will be ocean-themed cocktails available for purchase at Stormen's bar and several ocean researchers will be on hand for discussions. Stormen concert hall and library (website) are must-see architectural gems in Bodø, having won the 2015 Norwegian Award for Building Design. Stormen is a 5-minute walk from the banquet venue (participants are encouraged to depart for Lyst På no later than 18:55).
Lyst På Restaurant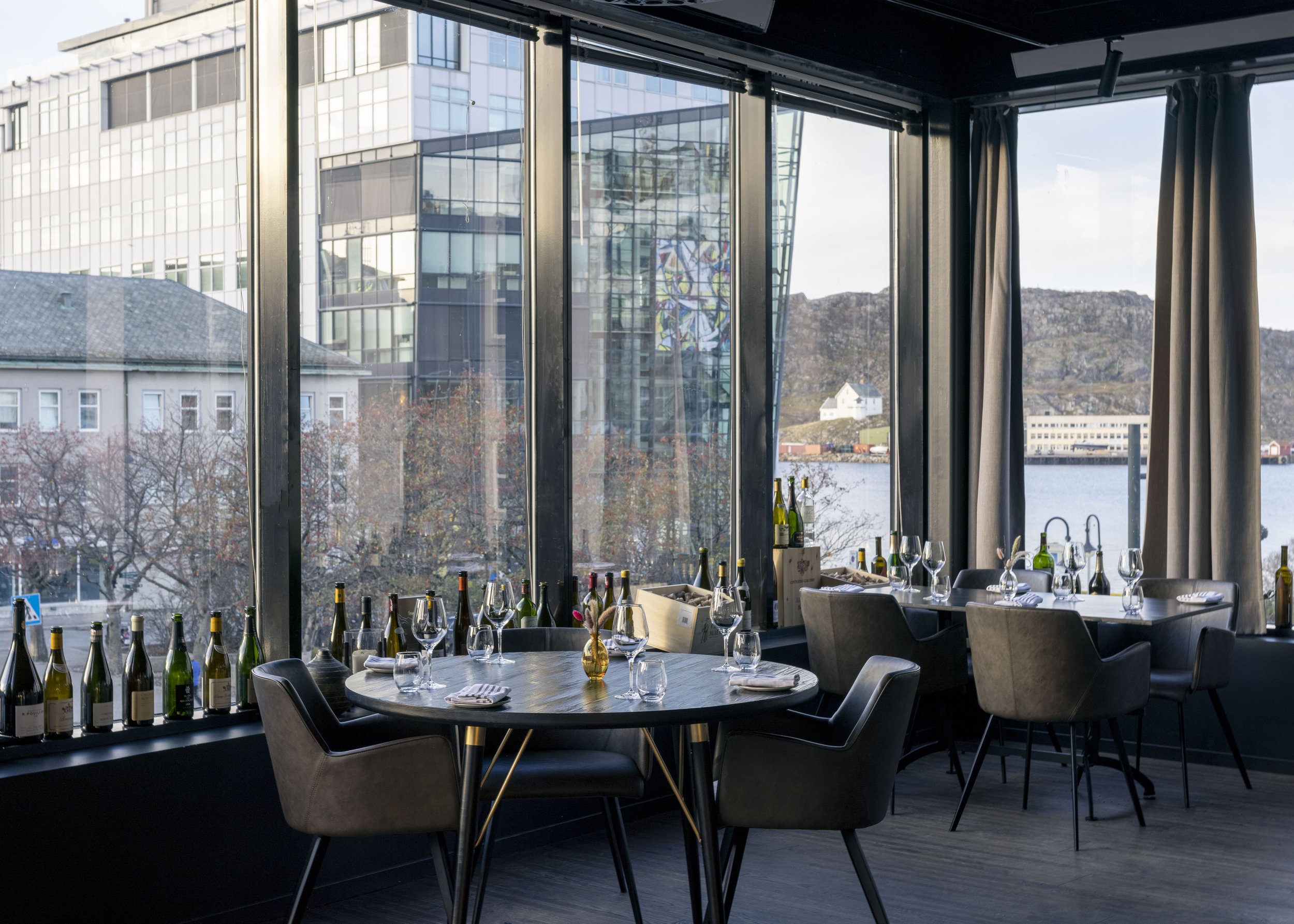 : The conference banquet dinner will take place on Friday evening at the renowned Lyst På
Restaurant – an award-winning eatery, featuring modern Nordic cuisine and highlighting local ingredients from Northern Norway (website). A three-course meal will be provided. There will be a cash bar offering Nordland's best wine selection.
Conference Hotel: 
Scandic Havet (
website
)
LOCAL ATTRACTIONS AND AMENITIES
Nearest Grocery Stores and Pharmacies (within a 3 minute walk of Scandic Havet):
Cafés:
Dining:
Bars and Pubs:
Fast Food:
Copyright © 2022, ASANOR Conference 2022 at Nord University