Great news! The conference schedule is now more accessible, just download the app 'Conference4me' and search for 'The 14th annual conference of the Transnational Working Group for the Study of Gender and Sport'.
In the app you will find the agenda for each day, including:
Time and date
Sessions and room numbers (with names of the presenters)
Chairs
Coffee breaks and lunches
Social program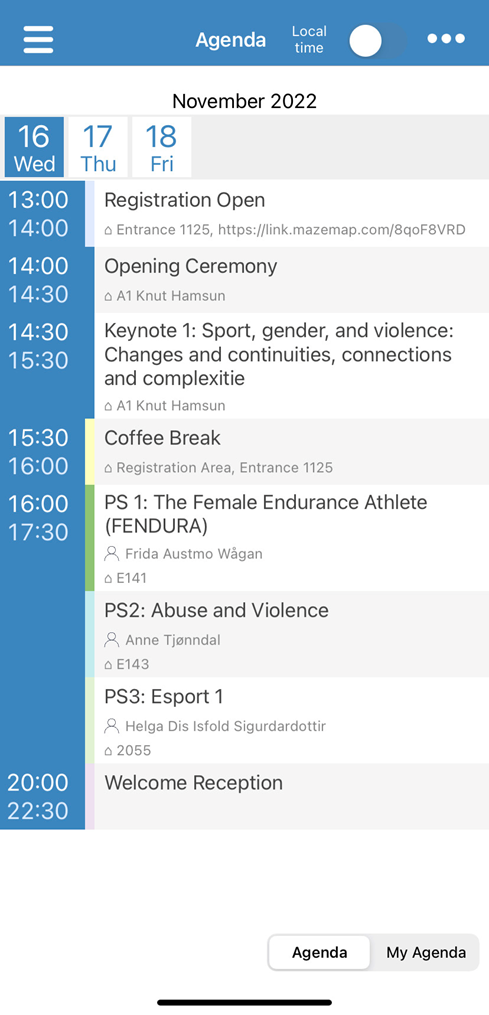 See you soon in Bodø!