Welcome |
The Department of English is part of the Faculty of Education and Arts and offers teaching at campuses in Bodø, Levanger, Nesna, and Mo i Rana. Focusing on subject pedagogy, literature, and language, our course offerings provide English accreditation for student teachers studying to teach in elementary schools (1-7), lower secondary schools (5-10) and upper secondary schools (8-13). Both Bodø and Levanger offer courses for in-service teachers (KfK) and a variety of packages for international students. The Bodø Campus also offers courses for students in the Business School and the Faculty of Social Sciences.
The Department produces research of international quality under the banner of the subject English in areas such as: literature, children's literature in English language education, linguistics & applied linguistics, and multilingualism. It is the home of the journal Children's Literature in English Language Education (CLELEjournal).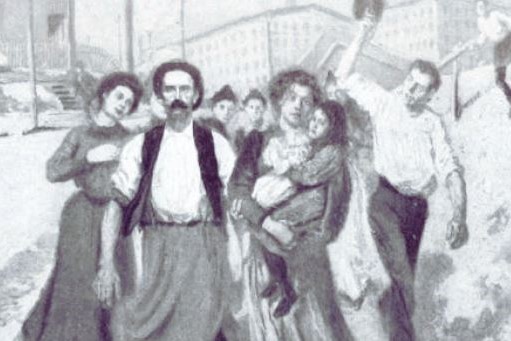 The Department of English invites you to a virtual book launch to celebrate Dr. Myrto Drizou and her co-editors, who recently published
New Perspectives on Mary E. Wilkins Freeman.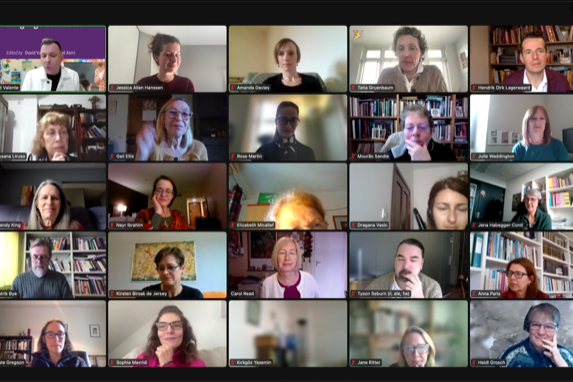 The Department of English congratulates PhD Fellow David Valente, who recently published the co-edited book Innovative Practices in Early English Language Education.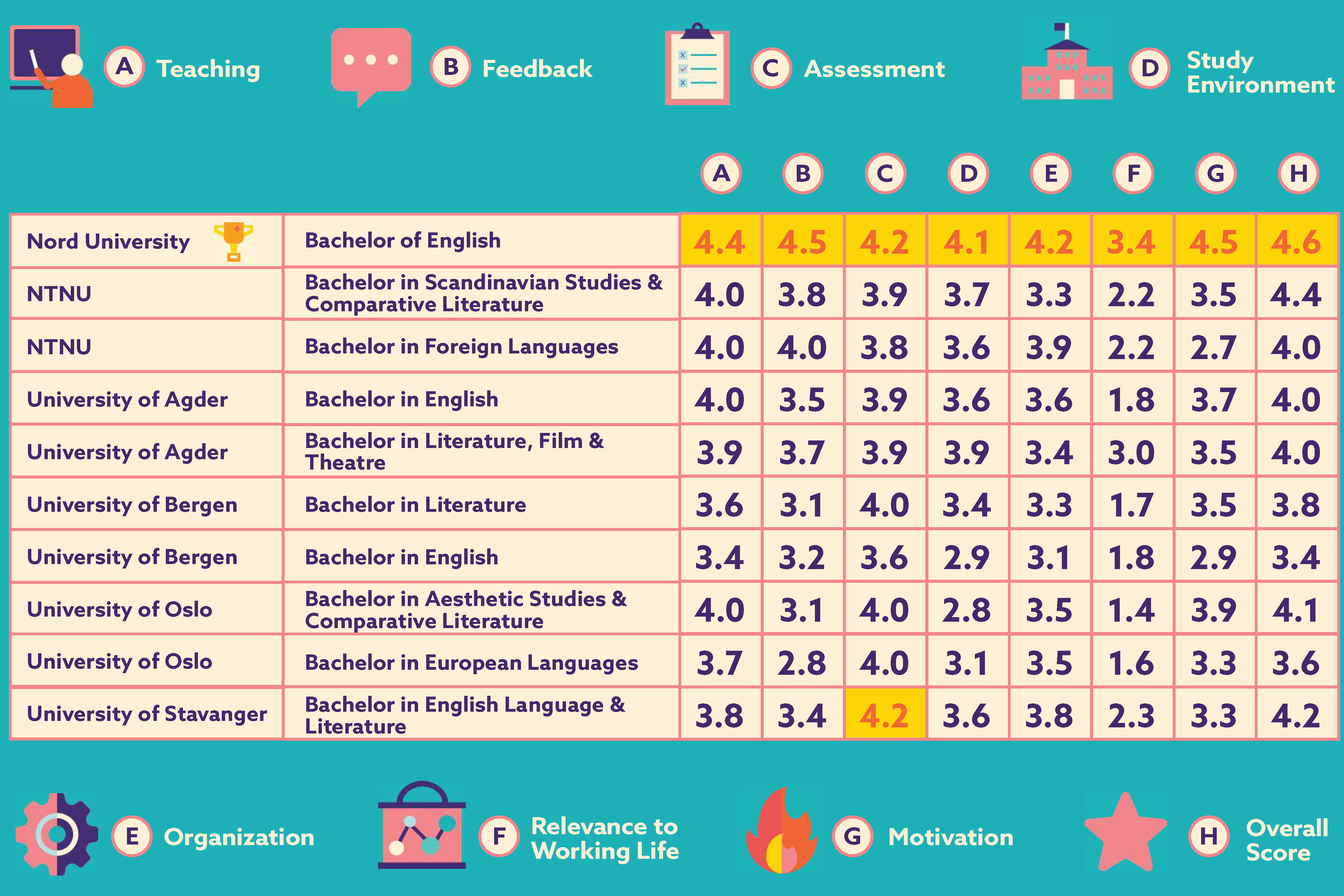 For the sixth consecutive year, Bachelor of English has rated highest in overall student satisfaction among all similar disciplinary degree programs in Norway