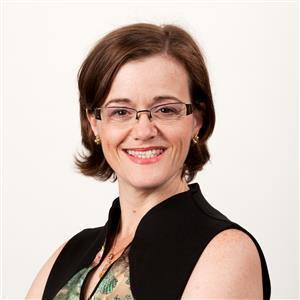 Maria Nayr de Pinho Correia Ibrahim
Ph.D., University of Reading (2017)
M.A. (TEFL), University of Reading (2007)
B.A. Honours., University of Witwatersrand (1987)
Professional Appointments
Associate Professor, Nord University (2018-)
Head of Young Learner and Bilingual Education, British Council, France (2007-2018)
Senior Teacher, British Council, France (2002-2007)
Teacher of English, British Council, Porto (1996-2002)
Early Language Learning; Bi/Multilingualism & Identity; Learning to Learn; Children's Literature
Profile
Teaching
Publications
Networks
Media
Profile
Dr. Ibrahim is Associate Professor at Nord University in Bodø, Norway. She teaches on the new 5-year Masters in Primary and Secondary Education at the 1-7 and 5-10 levels and works on the Kompetanse for Kvalitet (KfK) courses. Dr. Ibrahim is a member of the Nord Research Group For Children's Literature in ELT (CLELT) and the Social Justice and Diversity in Education group. 
Dr. Ibrahim is involved in the following projects:
Erasmus+ project: ICEPELL (Intercultural Citizenship Education through Picturebooks in Early English Language Learning). Dr. Ibrahim is local co-ordinator for this project, which involves six partners in five countries: Nord University, Norway; Nova University, CETAPS, Lisbon; APPI (Associação Portuguesa de Professores de Inglês), Portugal; Avans University of Applied Science, The Netherlands; Technische Universitet Braunschweig, Germany; USR Piemonte, Italy.
ELLiL (English Language and Literature – In-Depth Learning), a DIKU project with Bishop's university in Canada.
CANOPY (Canada-Norway Pedagogy Partnership for Innovation and Inclusion in Education) with Queen's university in Canada.
She has over 25 years of experience in English and bilingual education as teacher, teacher educator, materials writer, manager and researcher in different parts of the world. Originally from South Africa, where she grew up multilingual, Dr. Ibrahim has worked in Portugal, Cairo, Hong Kong and 20 years in Paris, where she headed the Young Learner and Bilingual Education programmes for the Teaching Centre at the British Council, before moving to Norway. 
Dr. Ibrahim holds an MA in TEFL and a PhD in trilingualism, triliteracy and identity from the University of Reading. She has contributed articles and chapters on bi/multilingualism and identity to journals and publications, such as, Multilingual Matters, Encyclopaedia of Language and Education and Education Enquiry. She has also contributed to various projects on multilingualism in the EU: she was on a panel of experts reviewing the EU's Key Competencies for Lifelong Learning (2018); she managed the British Council participation in the EUNIC Paris project Ateliers du Multilingualisme between 2016 and 2018, and contributed to the ECML project on Early Language Learning: Inspiring language learning in the early years between 2016 and 2018.
Her publication, Teaching children how to learn, Delta Publishing, with Gail Ellis, won an award at the 2016 ESU English Language Awards in the category, Resources for Teachers. The publication Visualising Multilingual Lives: More Than Words (Kalaja and Melo-Pfeifer, 2019), in which Dr. Ibrahim has a chapter was nominated for the BAAL Book Prize 2020.
Teaching
Publications
Networks
Media