Frankenreads is under way! Today the English Department and our friends are reading the entire novel Frankenstein by Mary Shelley, 10 minutes at a time, as a part of our Frankenreads project. We have over 60 faculty, students, and staff taking turns reading this Gothic classic.
We began at 7 o'clock sharp, and we early risers started our Halloween off right: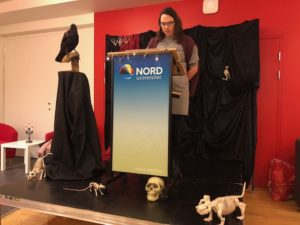 This post will be updated throughout the day with new reports and updates.
[robo-gallery id="462″]
UPDATE (10:50): Our high school students have arrived! Things are starting to get intense…Frankenstein and his creature are about to meet on Mont Blanc!
UPDATE: (2:30): Did you see the ISU flash mob?! Hundreds of students turned out at noon to join Frankenreads in our celebration. (Now added!) We're still going strong here at Akademika, three hours to go…
UPDATE: (3:04): When Dr. Patrik Bye gets emotional, he gets very emotional indeed: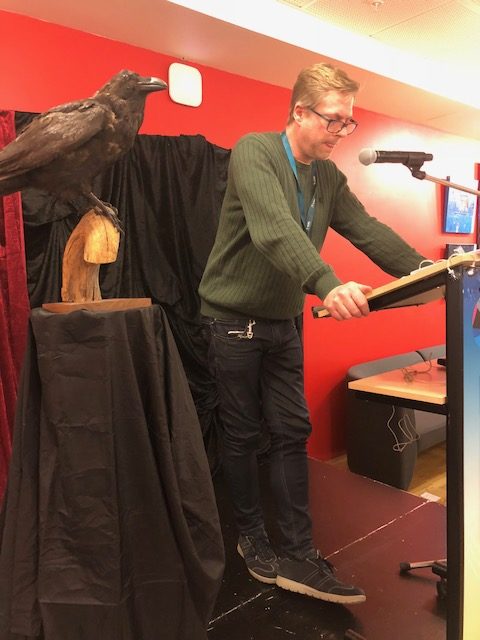 We'll keep the great pictures coming: you can too, just email them to frankenstein200@nord.no and I'll update the gallery.
UPDATE: (4:45): The read-a-thon was featured on Nord's Twitter: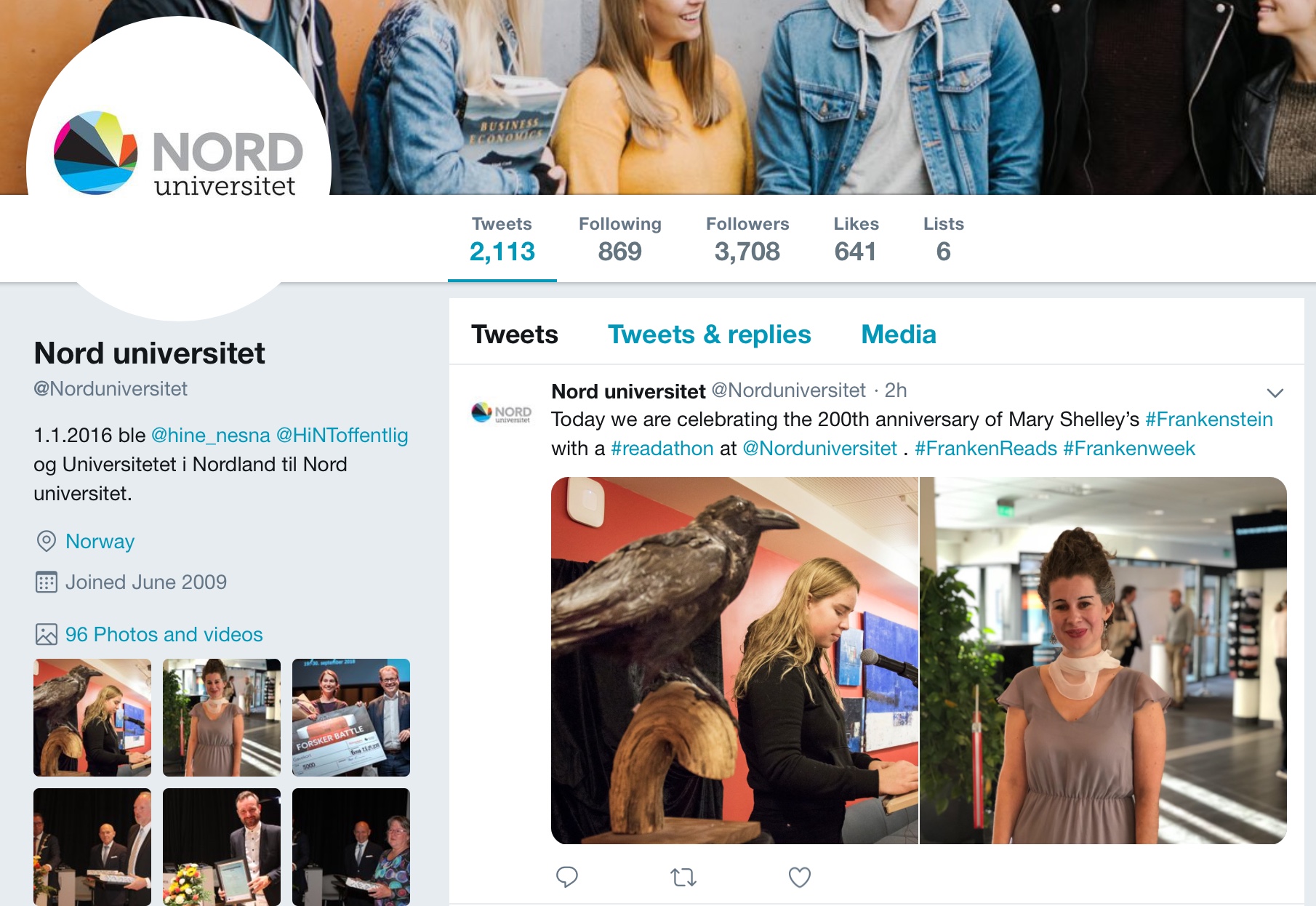 UPDATE: (5:25): Our last Frankenreader hits the stage: