Av: Egil Rostad
A quick and useful introduction to the global phenomenon of esports
In recent years, esports has emerged as a worldwide phenomenon that captivates millions of people and generates a billion-dollar revenue. Esports Insights aims to serve as the ideal introduction for readers with limited knowledge of esports by outlining and discussing the key elements and structures of the rapidly evolving and complex esports industry. As a result of the unique features, various forms, and disrupted nature of esports, it has proven difficult to reach a common understanding and awareness of what esports embodies. Therefore, I believe that the authors of this book, Emily Hayday, Holly Collison-Randall, and Sarah Kelly, have succeeded with providing a text that may help both students, practitioners, and scholars to gain a deeper understanding of what esports is and what challenges and opportunities this industry entails.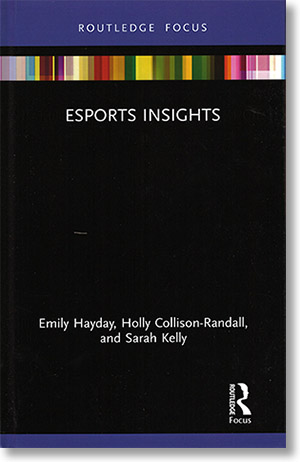 The book consists of five chapters that each relate to an important topic within the esports industry. At the start of every chapter, the reader is presented to three key questions that guide the text and will be answered by the end of the chapter. Drawing on international case studies throughout the chapters, this book also demonstrates the current nature of esports through practical industry examples.
The first chapter of the book focuses on the fundamental concepts, characteristics, and features of esports, giving the reader a solid overview of the complex and multifaceted esports industry and its key stakeholders. This chapter also delves into the digital nature of esports, which has resulted in new forms of consumption. The chapter concludes with an intriguing argument of how esports may be interpreted as a "digital mediator", a virtual platform that is able to connect other non-gaming sectors such as the fashion, music, film, and sport industries.
One of the challenges of providing a comprehensive overview of the characteristics, features, and structures of esports is that they differ significantly between continents, countries, game genres and games, leagues, and franchises.
In Chapter 2, the authors offer valuable understandings of the existing business structures and governance practices in esports. Importantly, traditional sports governance models are often inapplicable considering the unique nature of esports, which is well emphasized in this chapter. The authors discuss various forms of governance and outline important topics for policy and governance intervention, such as various forms of doping, match fixing, athlete rights, in-game microtransactions, and labor issues, and the need to consider both commercial and social objectives.
The third chapter focuses on esports as a potential vehicle for social change, social good, and social development. According to previous research, esports communities support and provide strong social opportunities for interaction, bonding, and building social capital. In this chapter, the authors demonstrate how this potential has been realized within various contexts such as education, gender equality, and sport for development agendas.
In Chapter 4, the authors explore how players are both positively and negatively impacted by gaming in terms of health and wellbeing. More specifically, the authors discuss the addictive nature and various framings of gaming and esports as a "mental disorder", as well as the importance of mental health and physical exercise as components of healthy participation in esports. Furthermore, gambling and in-game microtransactions are considered as areas in which issues of wellbeing may arise, particularly in the case of vulnerable young players.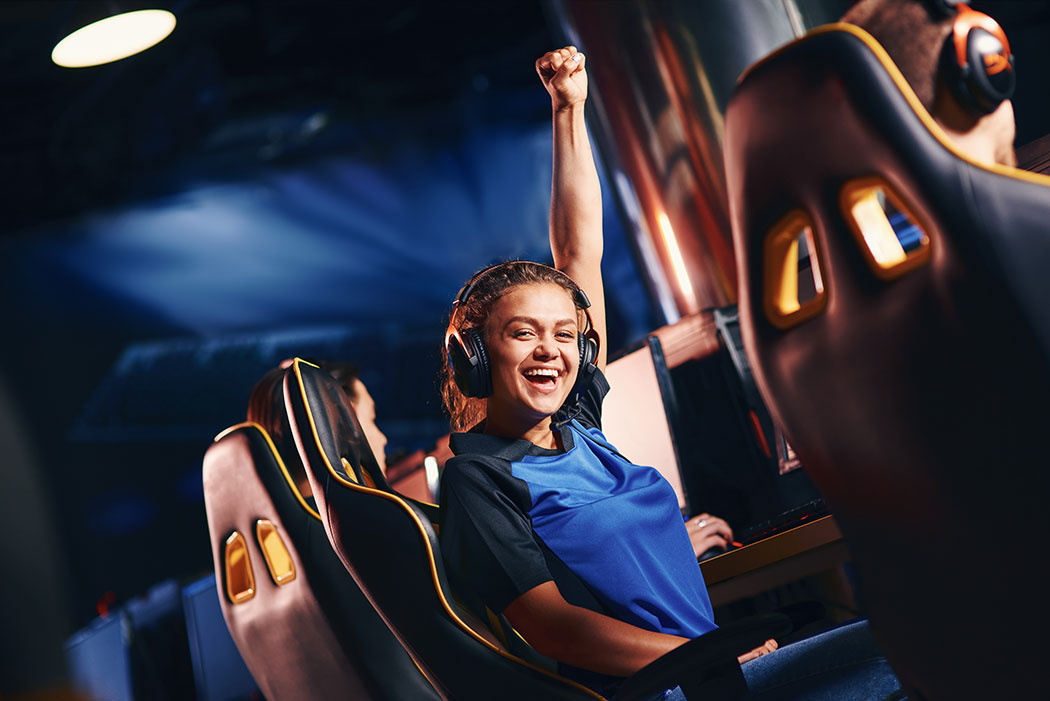 Finally, Chapter 5 reflects on major shifts and developments that may shape the future of esports. First, the authors discuss the inclusion of esports in traditional sports organizations and competitions as a potential brand extension strategy at a time when the number of traditional sports fans is declining. Moreover, the rise of esports influencers is discussed in terms of their authenticity and the changing consumption practices of younger people. Technological developments and innovation in esports are also being examined. In the conclusion, the authors emphasize the importance of reliable esports governance in order to promote healthy growth of the industry, safeguard vulnerable participants, and allowing esports to realize its full potential.
Esports Insights provides a rich and interesting understanding of the phenomenon of esports that is needed when discussing the unique, changing, and fragmented nature of esports. Through five well-written chapters filled with recent research and a wide selection of interesting case study examples, the authors draw upon their expertise and experience in the fields of governance, sociology, esports research, and sport business to provide insight into both the opportunities that esports may offer in terms of collaboration and social change, and challenges connected to governance and welfare.
One of the challenges of providing a comprehensive overview of the characteristics, features, and structures of esports is that they differ significantly between continents, countries, game genres and games, leagues, and franchises. Although the authors are aware of this, I believe that some of the discussions, particularly related to esports as a mechanism for social change, could have gone into more depth. Nevertheless, the authors do well in highlighting some of the most important and contemporary challenges and opportunities in various areas of esports.
Overall, I enjoyed reading the book and I gained insight into new areas of esports, and the specific opportunities and challenges connected to these. I also believe that any reader wishing to increase their awareness and understanding of the complex esports industry will find this book to be an accessible and useful resource.