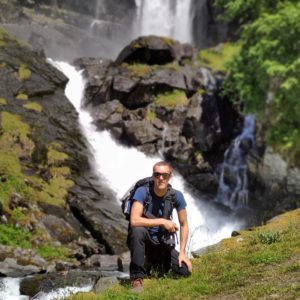 I completed my BSc in Ecology and Nature Management at the University of South-Eastern Norway (USN), where my bachelor thesis involved studying interactions between parasitic tick species and their rodent/shrew hosts. Now, I'm working on a MSc in Biosciences with a specialisation in Terrestrial Ecology and Nature Management at Nord University.
​
As long as I can remember, I've always had an interest in the natural world and how it all works together, and since I started my higher studies this interest has only increased. During the last few years my main interest has become mostly focused on gaining a greater understanding of the interactions between species and how this affects the ecosystems as a whole. I believe that we need this increase in knowledge to properly manage/restore natural ecosystems in a sustainable way, especially in ecosystems where humans and other introduced species (e.g. invasive mink) have a significant negative impact.
​My master thesis will mainly involve metabarcoding of scats from the invasive mink (Neovison vison), to investigate its diet in a river ecosystem and if there are spatial and temporal variations. This will be a part of an ongoing and long-term project in Steinkjer, Trøndelag, where the main goal is to eventually reduces the mink population in order to restore the spawning streams of the struggling sea trout (Salmo trutta), as well as the habitats for other possibly affected native species. This project will involve a lot of fieldwork and labwork, which will provide great experience for my future career and, hopefully, results that can benefit future management efforts!